Restaurants Near Newton, NJ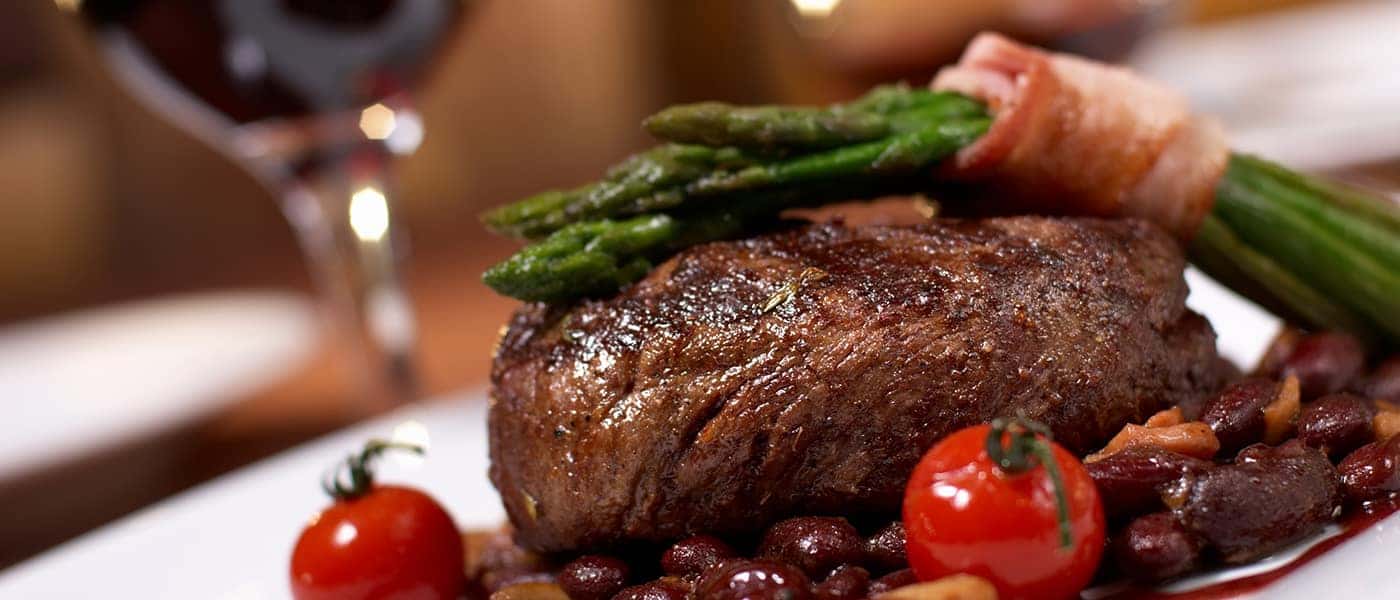 Maybe you know all about places to eat in Sparta and Hackettstown, but what's next door in Newton? You might be surprised by all of the delectable restaurants near Newton, NJ that span culinary traditions from all over the world! Whether you want late-night comfort food or new American dining, the town of Newton won't let you or your appetite down!
Krave Cafe
Krave Cafe is one of the standout spots in Newton for its wonderful menu, packed with fresh and flavorful options that reflect the best of modern American cuisine. Customers rave about options like the duck confit fettuccine and espresso-braised short ribs, but leave room for dessert. You won't want to miss out on the pear-almond bread pudding or vanilla bean crème brûlée.
Mi Rancho Mexican Grill
If you want a lunch that packs a punch, then it's hard to beat Mi Rancho Mexican Grill. This restaurant is known for its phenomenal Mexican cuisine with bold flavors and authentic recipes. Favorites like the burrito especial and chicken street tacos are sure to satisfy, and the handmade salsas add an extra kick to any entrée. Finish off your meal with a tres leche cake or churros to curb a sweet tooth.
Newton Pizza
Offering nearly 40 years of service to hungry customers, Newton Pizza truly has made an impact as one of the most beloved pizza restaurants near Newton, NJ. This family-owned pizzeria is known for warm and friendly customer service, but the food is the real star of the show here. Grab a slice of pizza or a fresh sub for a quick lunch, or sample Italian classics like baked ziti.
4ChicksCafe
4ChicksCafe is a truly unique stop with an eclectic menu of innovative options. Offering a blend of traditional Americana with global flavors, this café has quickly made a name for itself as one of the best brunch spots in town. The crispy chicken and waffle sandwich is a clear brunch favorite, while lunch options like pulled pork tacos and plantain chips offer a taste of something a little different.
Plan Your Next Road Trip with Sussex Honda
Whether you want to visit the best restaurants, the best movie theaters in Sparta, the best bakeries in Denville, or the best florists near Newton, NJ or even plan for your next road-trip, Sussex Honda if here to help. Contact us with any questions you may have!
More from Sussex Honda
Drivers are used to seeing the Honda Pilot interior set new standards for rival 3-row crossover SUVs to strive towards, and that's just what the latest model has done. Able to provide the roomy dimensions of a minivan while offering the style, luxury, and performance of a classic SUV, this is a natural pick for…

An efficient sedan can provide great savings for your wallet and fuel tank, and you'll get just that on Sparta Twp roads thanks to the impressive 2021 Honda Civic mpg ratings. The standard Honda Civic Sedan LX with CVT has a standard fuel economy rating of 30 mpg city/38 mpg highway*, while the lineup comes with…

When you have a family of your own, safety is your number one priority on the Sparta Twp roads. That's why the Honda Odyssey was built with safety in mind. But don't just take our word for it. See what others are saying about the 2020 Honda Odyssey and how the Odyssey safety ratings fair. Once…