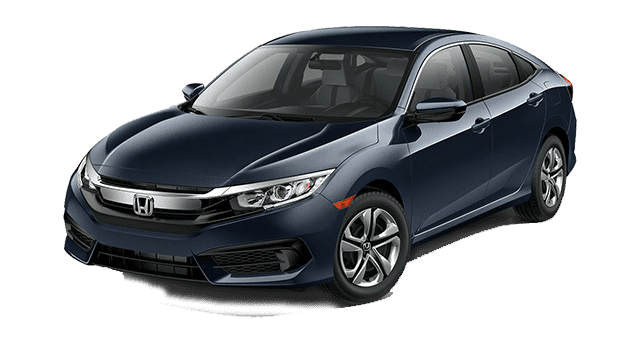 2018 Honda Civic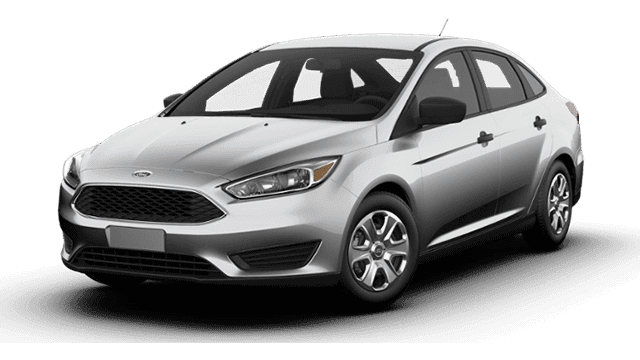 2018 Ford Focus
2018 Honda Civic vs. 2018 Ford Focus
---
---
If you're shopping for a new sedan, then chances are you've encountered the 2018 Honda Civic and the 2018 Ford Focus. While both options are compelling, you'll quickly learn that the Civic has more to offer in terms of fuel economy returns and interior features and space. Allow Sussex Honda to demonstrate how the two sedans compare.
Fuel Economy
Opting for a sedan likely means that you prize efficiency, and on this front, the 2018 Honda Civic certainly delivers. With this model, you can expect an EPA-estimated 31 mpg city and 40 mpg highway* from the introductory sedan model (with CVT).
The 2018 Ford Focus, on the other hand, manages just 25 mpg city and 34 mpg highway – figures that hardly compare to what the Civic can return.
In this regard, the Honda Civic is the ideal candidate for those searching for a commute-friendly vehicle.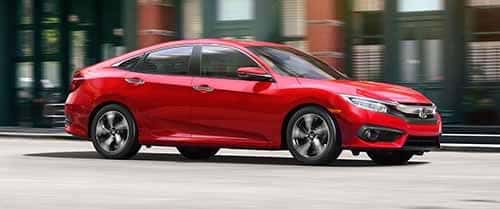 Interior
In terms of both features and space, the cabin of the 2018 Honda Civic undoubtedly comes out ahead of the 2018 Ford Focus. You can expect the following features as standard on the Civic, but they're either unavailable on the base Focus trim or cost more to get on later trims:
Automatic climate control
Cruise control
Remote tailgate release
Additionally, you'll have more room inside the Honda Civic for both passengers and cargo than you will inside the Focus. Whereas the Civic boasts 15.1 cubic feet for cargo in the trunk and a passenger volume measuring 97.8 cubic feet, the Focus offers only 13.2 cubic feet for your gear and 90.7 cubic feet of total passenger volume.
While both vehicles seat up to 5 passengers, roominess definitely matters. This is where the Civic excels once again.
Find the 2018 Honda Civic at Sussex Honda
Access all of the advantages the 2018 Honda Civic has to offer when you shop at Sussex Honda. Our inventory features the Civic in a variety of trims and colors, so you're sure to find all of the amenities you desire. Contact the dealership to plan your visit and to discuss financing details!