2019 Honda Pilot Maintenance Schedule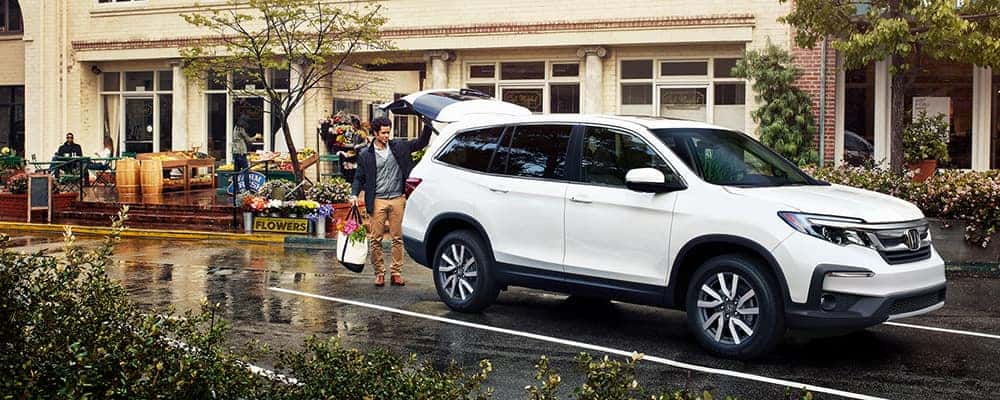 The 2019 Honda Pilot is truly a special vehicle with its phenomenal performance and spacious design, but if you want to keep your car in the best shape possible, it's important to think about scheduling a few checkups throughout the year. In this guide, we'll detail everything that you need to create your Honda Pilot maintenance schedule for this year – and many years to come! We've outlined some of the most common services needed for the average driver below, but keep in mind that if you drive in particularly rough or severe conditions, you might want to visit Sussex Honda a little bit earlier!
Every 15,000 Miles
Some components need a little extra work, so it's important to schedule those services more frequently to ensure that everything is just right. Here are some of the Honda Pilot maintenance services that you'll want to inspect around every 15,000 miles of driving:
Check engine oil and oil filter for wear and tear
Inspect tires for damage and rotate for even wear
Get a brake inspection of both front and rear brakes
Check your parking brake and adjust as needed
Every 30,000 Miles
In addition to the previously mentioned services, it's time to take a closer inspection at some of the other components of your Honda Pilot at the 30,000-mile mark:
Replace air cleaner element
Replace spark plugs if needed
Inspect and adjust drive belts
Inspect valve clearance
Every 45,000 Miles
Now that you've reached 45,000 miles, it's time to take a look at your car's fluids. Honda recommends replacing your engine coolant around this time in order to protect your engine from extreme temperatures. However, we recommend checking your oil and coolant levels periodically in case you need a top-off between visits to the dealership. This is also a great time to get an expert opinion on your brake fluid. Honda recommends a brake fluid replacement to keep your system in top shape.
Schedule Your Service Today
Our Honda Pilot service schedule will keep your vehicle in peak performance for years to come, so check out our service specials to see how you can save money on your next appointment! What I you're ready for a little Honda Pilot maintenance? Schedule your service today for any oil changes, tire rotations, and anything else you may need!
More from Sussex Honda
A compact SUV is great for families in Sparta Twp and the Honda CR-V is a great one, but one thing you should keep in mind is towing capacity. How much can a Honda CR-V tow, though? You've got an efficient 1,500 pounds of towing capacity in the 2020 Honda CR-V. Sussex Honda has information on the…

Sparta Twp drivers have already been impressed by the fuel economy and overall performance of a Honda sedan like the 2020 Honda Accord, but this sedan continues to wow once you step behind the wheel. The Honda Accord interior provides drivers with accessible cutting-edge technology and safety features, while also delivering a more spacious cabin…

Newton drivers who want a sizable SUV have probably considered the 2020 Honda Pilot. One of the major highlights of this vehicle is the 2020 Honda Pilot MPG, which keeps this SUV from guzzling too much gas. Sussex Honda covers the Honda Pilot MPG by trim level and other Honda Pilot fuel economy-oriented features below. View…