Honda Pilot Maintenance Schedule
The Honda Pilot is truly a special vehicle with its phenomenal performance and spacious design, but if you want to keep your car in the best shape possible, it's important to stay on top of your Honda Pilot maintenance schedule for this year – and many years to come! We've outlined some of the most common services needed for the average driver below, but keep in mind that if you drive in particularly rough or severe conditions, you might want to visit Sussex Honda a little bit earlier. The Honda Pilot maintenance schedule is broken down into different mile intervals such as:
Services done between 7,500 – 22,500 – 37,500 – 52,500 – 67,500 – 82,500 miles
Services done between 15,000 – 45,000 – 75,000 – 105,000 miles
Services done between 30,000 – 60,000 – 90,000 – 120,000 miles
Every 15,000 Miles
Once you've reached 7,500 miles, some components need a little extra work aside from changing your engine oil and filter and rotating tires, so it's important to schedule those services more frequently to ensure that everything is just right. Subsequently, here are some of the Honda Pilot maintenance schedule services that you'll want to inspect around every 15,000 miles of driving:
Inspect the brakes and brake lines
Inspect the exhaust system
Check the fluids
Inspect the fuel system
Inspect the parking brake system
Inspect the steering and suspension
Every 30,000 Miles
In addition to the previously mentioned services, it's time to take a closer inspection at some of the other components of your Honda Pilot at the 30,000-mile mark:
Replace air cleaner element
Replace spark plugs if needed
Inspect and adjust drive belts
Inspect valve clearance
Every 45,000 Miles
Now that you've reached 45,000 miles, it's time to take a look at your car's fluids. Your Honda Pilot maintenance schedule recommends replacing your engine coolant around this time in order to protect your engine from extreme temperatures. We also recommend checking your oil and coolant levels periodically in case you need a top-off between visits to the dealership. This is also a great time to get an expert opinion on your brake fluid. Honda recommends a brake fluid replacement to keep your system in top shape.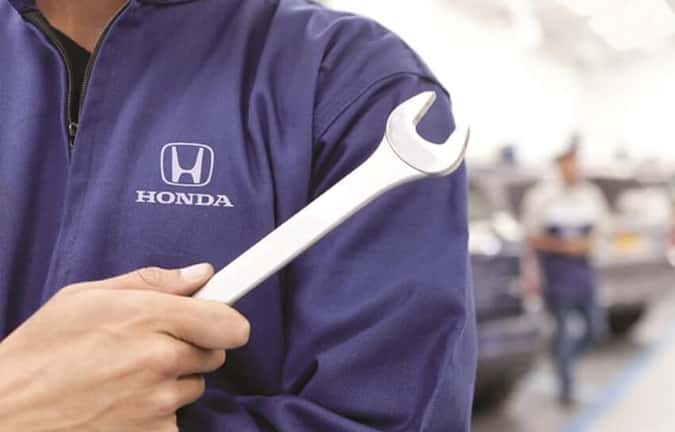 Stay on Top of Your Honda Pilot Maintenance Schedule Today
The Honda Pilot maintenance schedule will keep your vehicle in peak performance for years to come, so check out our service specials to see how you can save money on your next appointment. Schedule your service today for any oil changes, tire rotations, and anything else you may need at Sussex Honda so you can get back on Denville roads in no time!
More from Sussex Honda
The family-friendly Honda Pilot is ready to help you take on your Sparta Twp travels with ease. It's spacious, comfortable, and packed full of features that'll have passengers in every row indulging in a relaxed drive. With that being said, the new Honda Pilot isn't just a fantastic people-hauler, in fact, it also comes with…

When you're looking for a fuel-efficient crossover SUV to help you take on your Sparta Twp commute, you'll want to turn to the lineup of new Honda vehicles available. While the honda lineup has many different fuel-efficient crossover SUVs for you to choose from, the 2023 Honda HR-V gas mileage will surely impress you if…

Finding the right new Honda vehicle for your Sparta Twp travels is easy thanks to the high-quality options available in the lineup. One particular model that you should consider if you're looking for a perfectly-sized crossover is the 2022 Honda CR-V. The new Honda CR-V offers plenty to appreciate but its interior is one of the…