What Is the 2019 Honda Ridgeline Towing Capacity?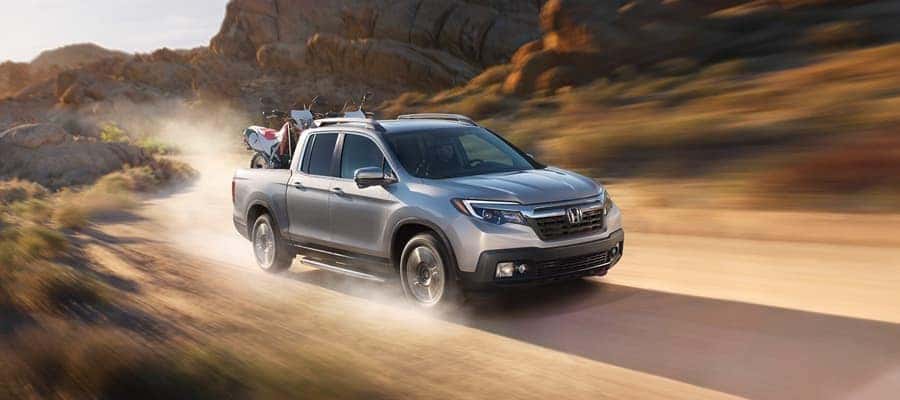 If you're looking for some extra strength on the job site, then the 2019 Honda Ridgeline towing capacity offers plenty of assists. And, since you need a pickup truck to meet your specific towing needs, the Ridgeline comes in several trim levels with varying drivetrains and performances. Join Sussex Honda to break down the Honda Ridgeline towing capacity and see how you can add more power to your Sparta Twp and Hackettstown drive.
How Much Can a Honda Ridgeline Tow?
So, how much can a Honda Ridgeline tow? When you opt for the 2WD configuration, drivers can expect a towing capacity of 3,500 pounds, and when you choose the AWD configuration, you can take advantage of a maximum towing capacity of 5,000 pounds. Drivers should also be aware that the 2WD and AWD drivetrains are not offered for all trims, so you must consider your towing needs before choosing your favorite trim level.
Honda Ridgeline Towing Capacity Per Trim
Despite the fact that drivetrains and towing capacities may differ by trim level, drivers will have access to a standard integrated Class III trailer hitch no matter which trim level they end up choosing. Here's a breakdown of the Honda Ridgeline towing capacity by trim level:
RT Trim: This entry-level trim provides 3,500 pounds with the 2WD configuration.
Sport Trim: Choose between the 2WD option with 3,500 pounds of towing power or an AWD version with 5,000 pounds of max towing capability.
RTL Trim: Pick either the base 2WD options with 3,500 pounds of towing, or upgrade to the AWD version for a maximum 5,000 pounds of towing.
RTL-T Trim: Decide between the 2WD and AWD options with 3,500 pounds or 5,000 pounds of towing capacity.
RTL-E: This model only comes with AWD and a maximum 5,000-pound towing capacity.
Black Edition: This trim features AWD and 5,000 pounds of towing capacity.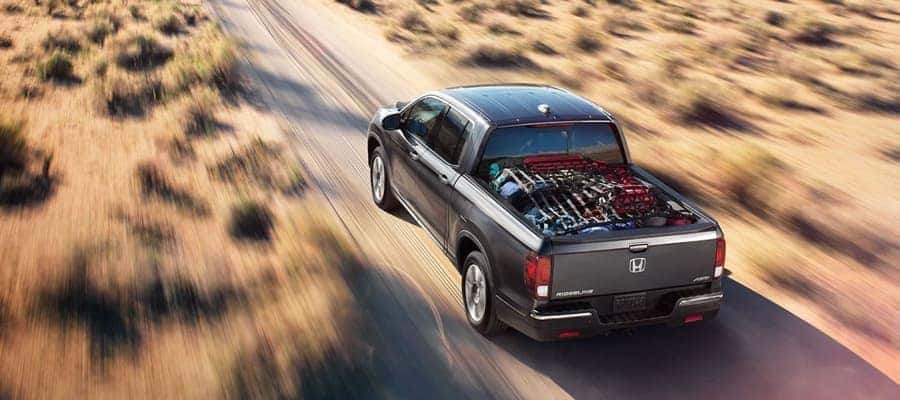 Get Behind the Wheel of a New Honda Ridgeline Today
After learning more about the Honda Ridgeline towing capacity, you can learn more about the Ridgeline MPG, and then make your way over to Sussex Honda to experience this powerful pickup truck in person. Browse our inventory to find a Ridgeline for sale that meets your needs. Contact us today to get the car-buying process started and schedule a test drive at our dealership near Denville!
Learn More About the 2019 Honda Ridgeline
If you're looking for some extra strength on the job site, then the 2019 Honda Ridgeline towing capacity offers plenty of assists. And, since you need a pickup truck to meet your specific towing needs, the Ridgeline comes in several trim levels with varying drivetrains and performances. Join Sussex Honda to break down the Honda Ridgeline…

While there are plenty of pickups on the market, not all of them combine power and fuel economy the way the 2019 Honda Ridgeline does. Better yet, the Ridgeline comes with the reliability and safety features that Honda is known for, meaning it will serve you well for years to come. Learn more about the…