2019 Honda Civic Maintenance Schedule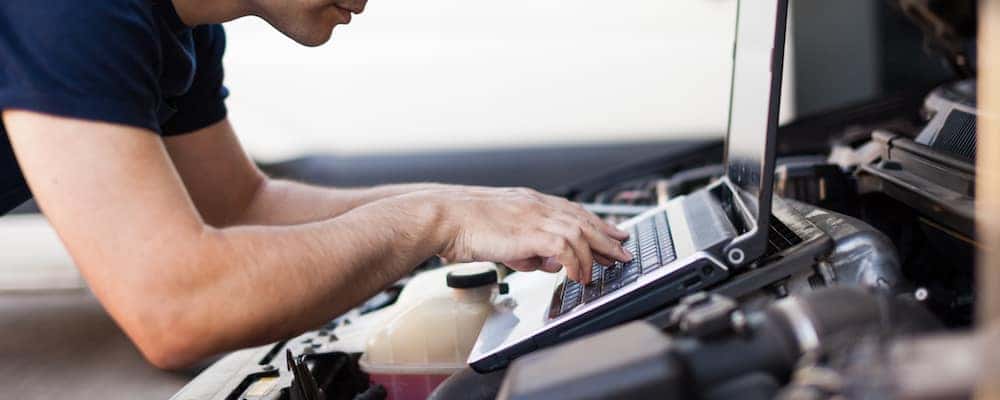 Instead of the timetables and mile markers of a traditional recommended maintenance schedule, the 2019 Honda Civic uses the handy Maintenance Minder™ system to let you know when you need to schedule service and exactly what services will be performed. Follow our guide to Honda Civic Sedan maintenance at Sussex Honda, and contact our service department in the Hackettstown area if you have any questions.
Maintenance Minder™ Oil Life
One of the most important things to note about the Maintenance Minder™ system is the Oil Life gauge which tells you how soon you need to get an oil change. Below are the oil life percentages and what they mean:
15% = Service Due Soon
5% = Service Due Now
0% = Service Past Due
Maintenance Minder™ Codes
When it's time for your next service appointment in Sparta Twp, the Maintenance Minder™ system will let you know with a code of letters and/or numbers so you can take your vehicle in proactively and prevent problems along the way without having to calculate months or miles yourself, or remember the last time you went in for service. These codes are sorted by Maintenance Main Items (letter codes) and Maintenance Sub Items (number codes) below is a breakdown of what the codes mean.
Maintenance Main Item A
Maintenance Main Item B
Replace engine oil and oil filter
Inspect front and rear brakes
Check expiration date of tire repair kit bottle if equipped
Inspect steering gearbox, gearbox boots, and tie-rod ends
Inspect suspension components
Inspect driveshaft boots
Inspect brake hoses and lines include VSA lines
Inspect exhaust system
Inspect fuel lines and connections
Inspect fluid levels and condition including engine coolant, transmission fluid, clutch fluid, brake fluid and windshield washer fluid
Maintenance Sub Item 1
Rotate tires, check tire inflation and condition
Maintenance Sub Item 2
Replace air cleaner element – Replace every 15,000 miles if driven in dusty conditions
Replace dust and pollen filter – Replace every 15,000 miles if driven in urban/high soot areas
Inspect drive belt
Maintenance Sub Item 3
Replace transmission fluid – Replace every 25,000 miles if driven in mountainous areas or with frequent trailer towing
Maintenance Sub Item 4
Replace spark plugs
Inspect valve clearance
Maintenance Sub Item 5
Maintenance Sub Item 7*
Rely on Sussex Honda for Your Service Needs
Before you schedule service at Sussex Honda, explore our Honda service specials in the Denville area to make sure you don't miss out on a great deal. You can even find what matches your style with the Honda Civic color options. If you are ready for a new model, learn more about the Honda Civic safety ratings, then browse our inventory to find a reliable Honda Civic for sale near you!