Summer Nights in the 2017 Honda CR-V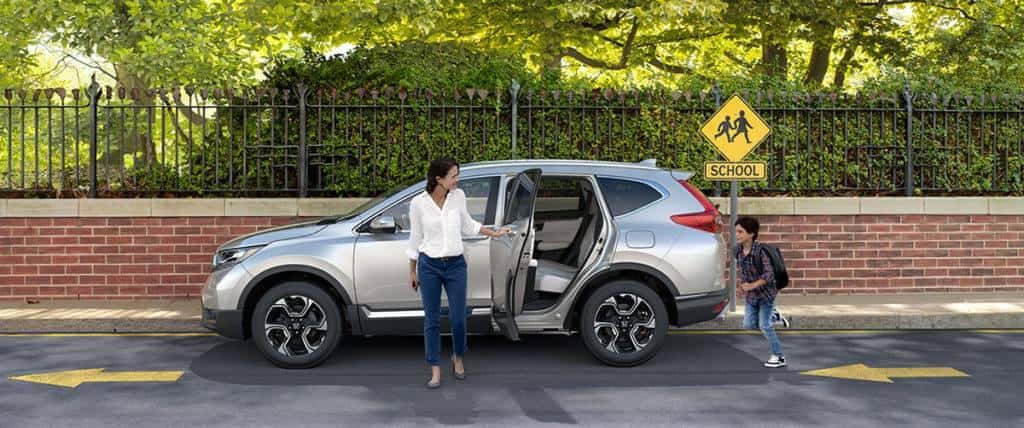 So you're the happy owner of an all-new 2017 Honda CR-V? Congratulations! Now it's time to take your new crossover out with some friends and family and enjoy the warm New Jersey summer evenings. Whether you're in Hackettstown, Newton, or Sparta, we've got some great ideas for you. Check out this guide to summer nights in your new CR-V from the team at Sussex Honda.
1. Go to an Oudoor Movie Theater
There's no better way to enjoy a summer night than to head out to an outdoor movie with the family, some friends, or a date. When it comes time for the movie to start, simply lift up the hatch, put down the rear seats, and there will be more than enough room for your and everyone else. Check out some drive-in theaters in the area here, and then enjoy a night to remember.
2. Camp at the Delaware Water Gap
Enjoy some of the most beautiful sites and outdoor recreation in the area by taking advantage of the Delaware Water Gap, with two different campgrounds, three beaches, 100 miles of biking and hiking, and miles upon miles of river. If you plan on bringing a kayak to explore the waters up close, it'll be easier when you get the Honda CR-V equipped with roof racks for extra storage. And if you have to go through a bit of rough terrain to get to your spot, you can be sure a Honda CR-V will be up to the test—especially if you've equipped yours with all-wheel drive.
3. Head Out for a Joy Ride
New Jersey has plenty of beautiful sites to see. Head out for an evening adventure to Garden State Parkway and take the beautiful scenic drive from Ocean City to North Wildwood. You're sure to enjoy it in the cozy seats of your new Honda CR-V. Don't forget to open up the moonroof!
Get More Information from Sussex Honda
Stay in touch with the team from Sussex Honda for more fun things to do this summer near Sparta, Hackettstown, and Newton. Learn about some unique places to eat in Sparta too! If you're still thinking about buying the new CR-V, then check out our impressive selection of new Honda CR-Vs. If you have questions, you can also contact us at 855-860-7860. Enjoy your summer!