Inside Honda's Hybrid Future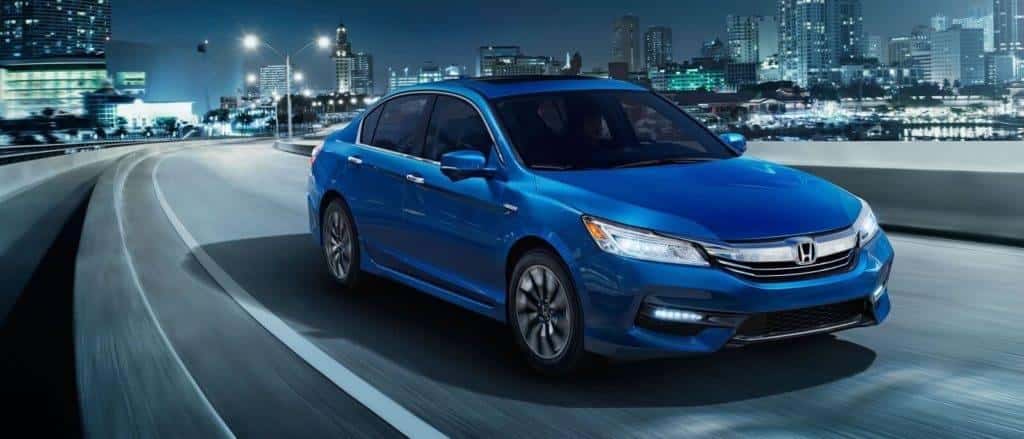 Honda has always been at the forefront of hybrid technology, and there's plenty to look forward to with Honda's hybrid future, including models like:
2018 Honda Accord Hybrid
Honda Clarity Plug-In Hybrid
Honda Clarity Fuel Cell Vehicle
Honda also has plans in the works for a long-range Electric Vehicle, as well as a hybrid Honda CR-V crossover.
What We Know
For now, there are two additions to the Honda lineup that we know for certain. The 2018 Honda Accord Hybrid takes the standard Accord, gives it a completely new design, boosts the EPA range rating to more than 600 miles1, and introduces a new two-motor hybrid powertrain.
Honda is also expanding the Clarity family with the upcoming release of the all-new Honda Clarity Plug-In Hybrid. Arriving at the beginning of December, this model is set to lead the midsize plug-in hybrid class with a 47-mile2, all-electric range thanks to its 25.5 kilowatt battery, and there's also an efficient 1.5L Atkinson engine in store that extends the Clarity PHEV's range to 340 miles. Not only can you expect environmentally friendly performance, but inside you'll discover environmentally conscious materials that don't sacrifice a premium cabin feel.
Finally, Honda's hybrid future features the Honda Clarity Fuel Cell Vehicle, which runs on hydrogen and oxygen to result in electricity. This setup allows for a range of up to 366 miles3, according to the EPA. Currently, this model is only sold at select California dealerships.
What's Ahead
With many new models ahead, Honda's hybrid future is bright. By 2019, Honda is slated to introduce a new, longer-range electric vehicle in China. A hybrid Honda CR-V crossover will also soon hit the Chinese market, which will feature Honda's two-motor i-MMD hybrid system. Further, the hybrid system currently under the hood of the Acura MDX Sport Hybrid will one day power a Honda Odyssey model, making it more competitive with the likes of the Chrysler Pacific Hybrid.
Keep in Touch with Sussex Honda
Keep in touch with Sussex Honda for the latest information on Honda's hybrid future and to continue to learn more about the advantages of driving a hybrid.